Oil and liquid absorbency meltblown nonwoven material---D-TEX NONWOVENS
Meltblown nonwovens are usually made of polypropylene. With a fiber diameter of 1-5 microns, it is a unique microfiber structure with a wrinkle-resistant fluffy structure and voids. Due to its complex fiber structure, its surface area and surface energy are greatly increased, and the liquid is absorbed, moved, and diffused through capillary phenomenon, so the effect of liquid absorption and storage is excellent.
At the same time, because the raw material polypropylene is similar in structure to petroleum and various oil products and has the same polarity, which also makes it easy to absorb oil, it is widely used in auto repair, sewage treatment, ship engine room, oil depot, gas station, and hotel, Household oil treatment, filter pad, etc.
Composition: 100% Polypropylene
Process: Meltblown process
Range of basic weight: 35 gsm ~ 200 sm
Workable width: 160cm
Color: white, blue, orange, etc.
Pattern: plum blossom pattern, knitted pattern, bird feet pattern, square pattern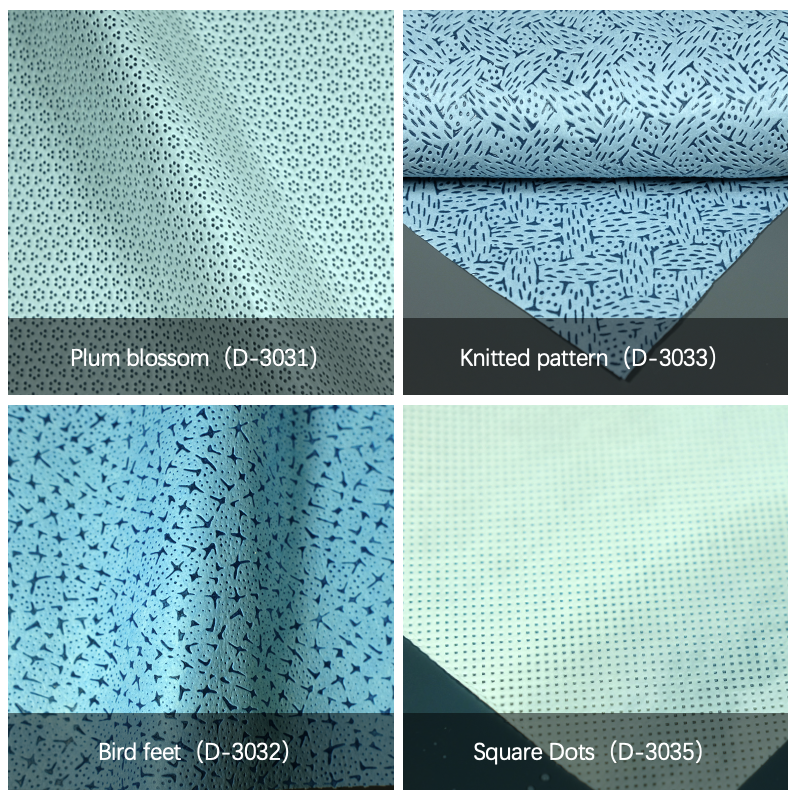 Made of high-tech materials, the material is firm and has strong wet strength, which can quickly absorb 8 times its own weight of oil. It is suitable for wiping oil stains, water, and various solvents, and can be reused after washing in clean water
It can be made into roll or sheet type, used with solvent, one sheet at a time can effectively control the dosage
Applicable industries:
Aviation manufacturing cleaning wipes, metal processing and metallurgy wipers, petrochemical industry clean wipe, large-scale machinery and equipment manufacturing, printing industry clean, transportation equipment and related supporting industries, heavy-duty industry wipes
Application:
Wiping of heavy oil stains in the production environment
Surface treatment with solvent
Maintenance and servicing of machine tools and large equipment
Removal of various ink leaks
The process of melt-blown non-woven fabrics: polymer feeding---melt extrusion---fiber formation---fiber cooling---web formation---reinforcement into cloth.