INTERCLEAN 2018 Amsterdam,Netherlands
May 15 of 2018, the four-day cleaning and hygiene products exhibition opened grandly in Amsterdam, the Netherlands.
INTERCLEAN is one of the world's largest professional cleaning products exhibitions, with a very wide industry coverage. Household cleaning, personal daily care, industrial cleaning, food industry cleaning, automobile manufacturing, aircraft manufacturing, etc. involve cleaning and maintenance work in all walks of life. The spunlace non-woven disposable wipes we produce have received inquiries and attention from all walks of life. Wood pulp spunlace non-woven cloth wipes have good water absorption, soft hand feeling, and do not add any chemical reagents in the production process. Therefore, it is very suitable for daily household cleaning, food industry cleaning, or related industries such as precision electronic wiping and automobile manufacturing.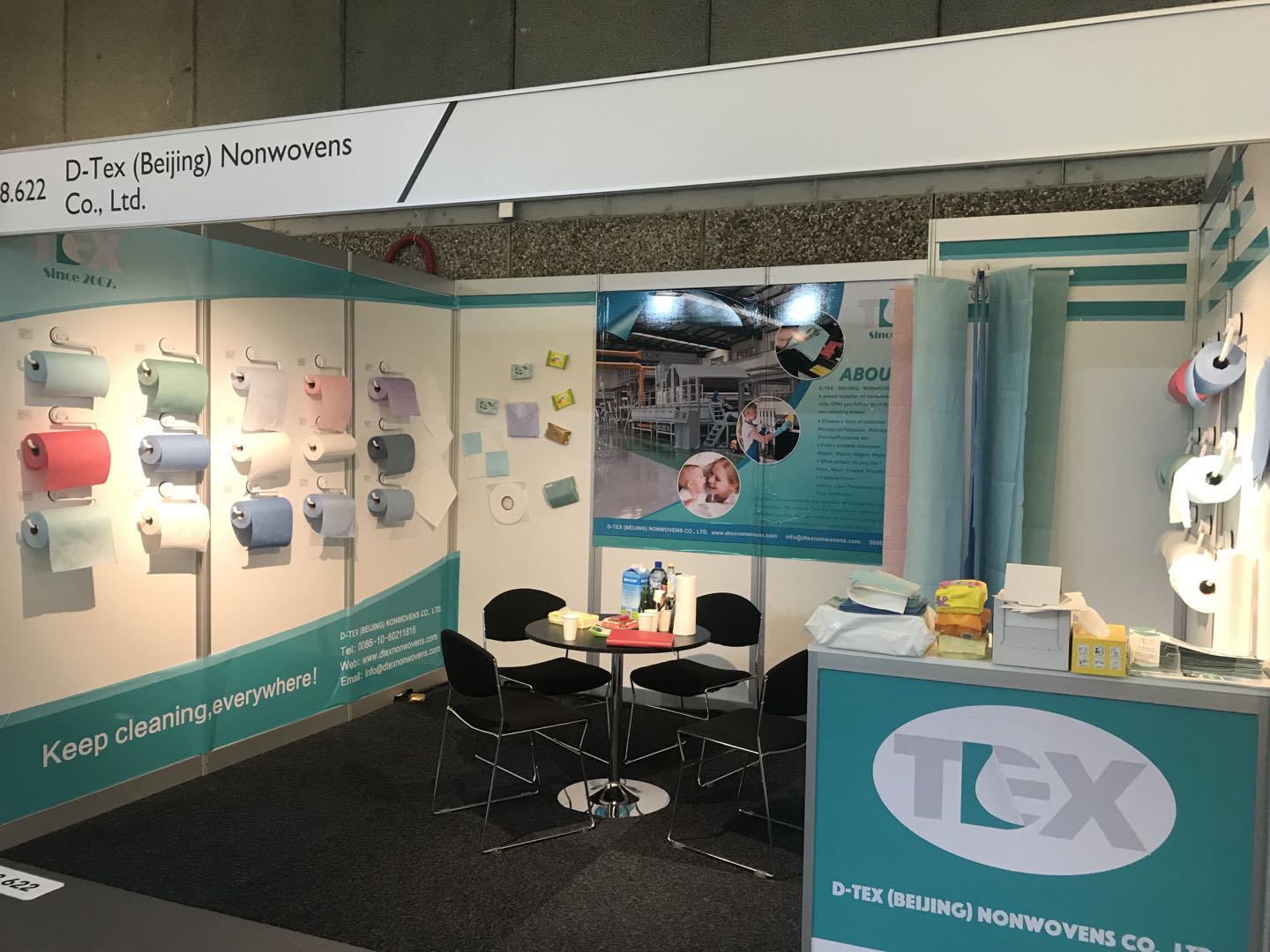 At the same time, we also provide related supporting processing services to meet the needs of customers in various scenarios. Different packaging, specifications, thickness, color, pattern, etc. can be customized according to the usage habits of different markets.
Through this exhibition, we once again confirmed the wide use of non-woven wipes in all walks of life. I also learned a lot of new ideas from customers. It provides a steady stream of inspiration for our follow-up R&D and production.