Wood pulp spun lace nonwoven fabric-D-TEX NONWOVENS
Wood pulp spun lace nonwoven fabric from D-TEX NONWOVENS is made of Canadian imported wood pulp and SINOPEC excellent quality polyester fiber. Adhere to the gold ratio, 55% wood pulp, 45% polyester. Our wood pulp spunlace nonwoven fabric is under 100% physical process, not contain any chemical solvent or binder. 
The special of our wood pulp spunlace nonwoven material is we always using the liquid pulp technology. Liquid pulp mix thoroughly, jet and entangle with fibers. In view of the proprietary liquid pulp technology, our wood pulp spun lace nonwoven fabric is more entangled and not easy to peel off.
We produce the wood pulp spunlace as parallel lapping and cross lapping. To meet the different needs of customers. 

Idea for:
Industrial cleaning wipes
Machine cleaning maintenance
Repair industry
Aerospace cleaning wipes
Electronic industry wipes
General cleaning wipes
Daily surface cleaning wipes
workshop dry wipes
Solvent clean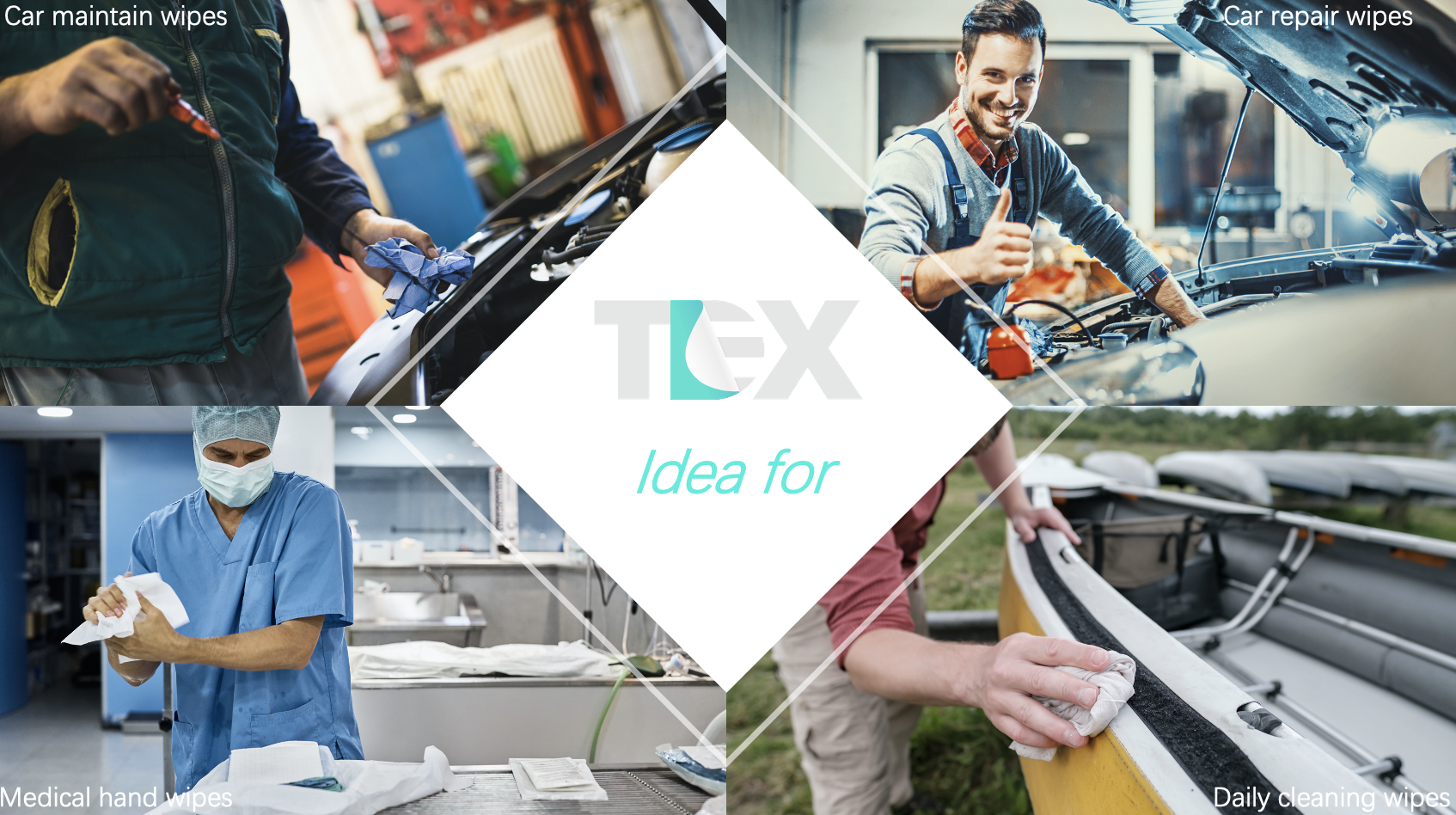 Workable width: 210cm, 260cm, 320cm
Range of basic weight: 38gsm~100gsm
Lapping: Parallel lapping, Cross lapping
Surface: Plain, Mesh(D-1022), High-friction(D-1025), Classical creped(D-1027)
Color: White, Blue, Turquoise, medical green, etc